PERSONAL YOGA SESSIONs
A personal yoga session can be a supportive entry point to start your practice as a beginner, give special attention to specific physical challenges, or get one on one feedback to deepen your practice and hone alignment. With the full attention of the teacher, the practice can be catered to what you need and with more personalized support than you cannot receive in a class. Available in my home studio in Ditmas Park, Brooklyn, or in your home. Rates depend on duration and location - contact me and let's talk through what you're looking for.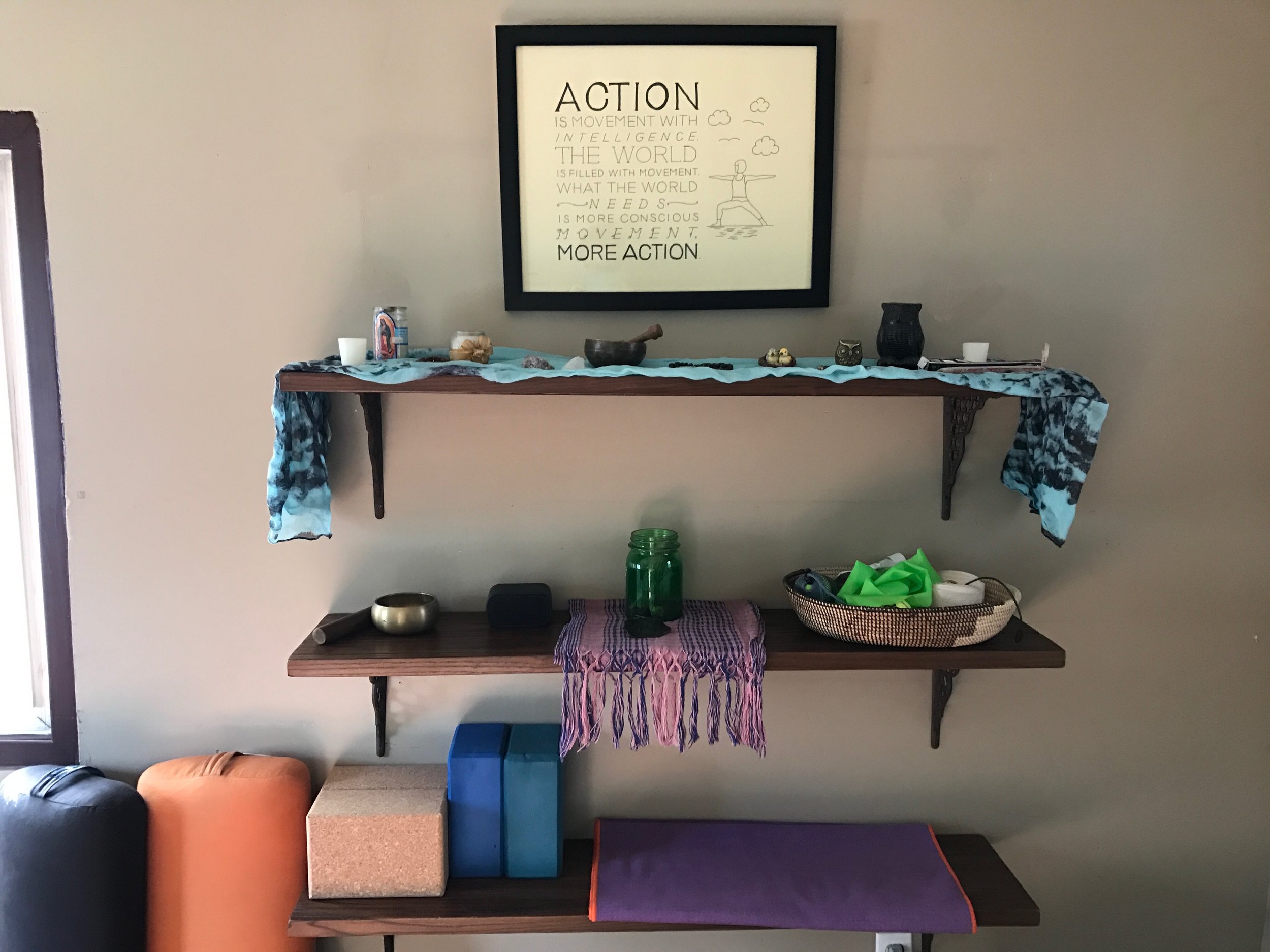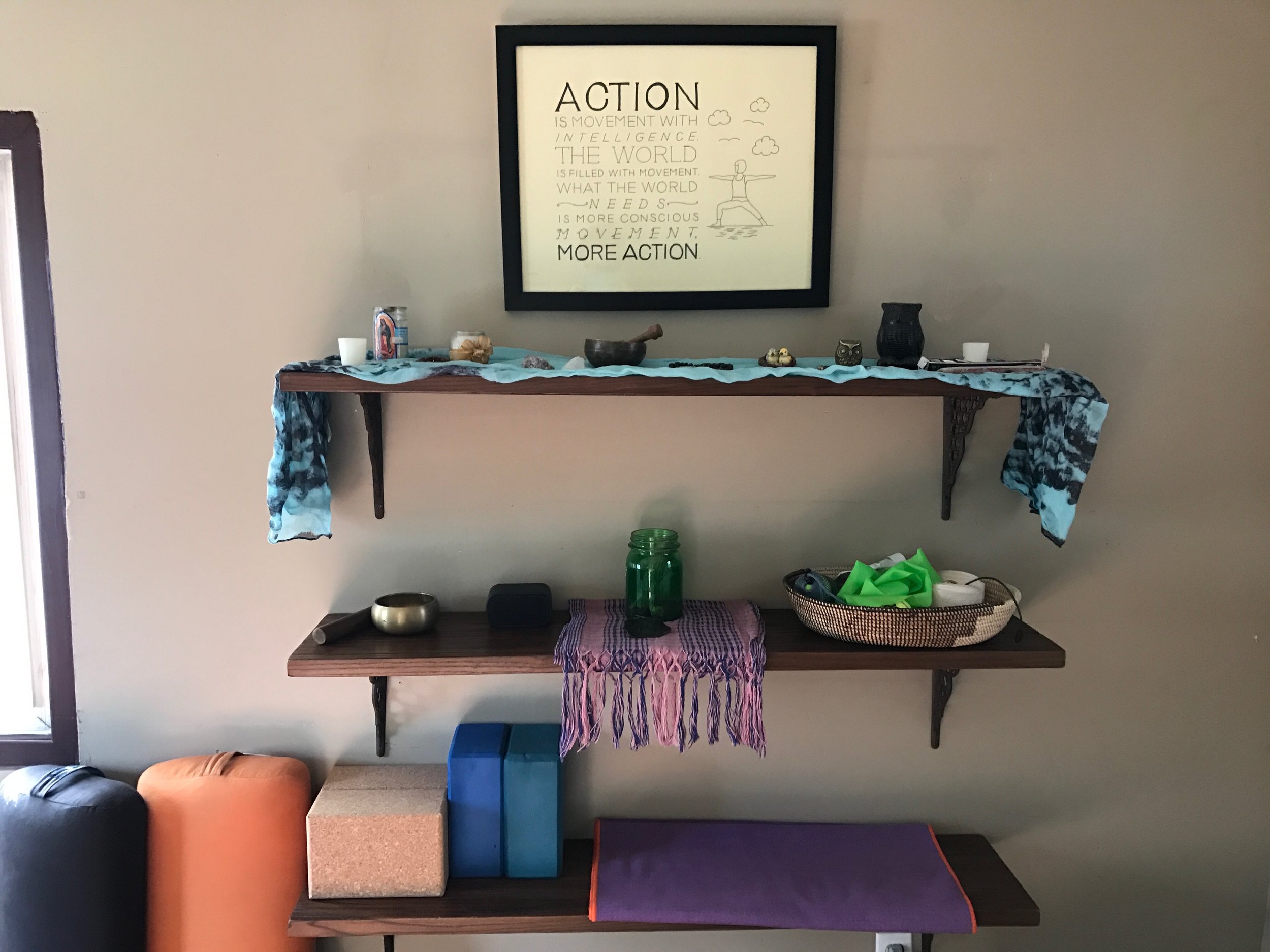 yoga CLASSES
Catch my weekly open level yoga class on Wednesdays from 8:15 - 9:30 PM at Third Root in Ditmas Park, Brooklyn.
Third Root Community Health Center is one of the foremost leaders in the country in creating an intergenerational, body-positive, LGBTQ-inclusive, multi-racial welcoming practice space and offering yoga, herbalism, acupuncture, and herbalism healing services in a collective-owned and collectively-committed environment.
I also offer vocation-specific yoga therapy sessions for groups; most recently: Simple Yoga & Mindfulness Tools for Nail Artists. Workshop includes simple exercises for wrist, neck, and shoulder health; essential oils; developing good physical habits to prevent repetitive injury; & simple mindfulness meditation (no mat/exercise clothes needed). Sessions can be custom designed for any vocation.
healing justice podcast
Healing Justice Podcast is a series of conversations about the intersection of social justice work and healing and sustainability, AND accompanying weekly audio practices to support you in your wellbeing. We're talking burnout, trauma and resilience, organizational culture, songs and practices to sustain our movements, dismantling oppression, processing our anger, facilitating conflict, and more.
If you're an organizer or engaged community member looking to sustain your growth and energy for the long haul, come join us! Learn more & sign up to get episodes straight to your inbox; listen on iTunes, Stitcher, or GooglePlay; & follow @healingjustice on Instagram.
mindful community in action: Activism without over-activation
This workshop explores the connections between neuroscience, embodiment, and sustainable activism. Whether you're full of rage or just plain tuned out, join us for an introspective yoga practice and learn how to support your body's process in centering itself so you can intentionally engage in changing the world. This offering is designed and facilitated in collaboration with Erica Barth, the co-owner of Harlem Yoga Studio with a Masters in Organizational Psychology and a specialization in neuroscience and embodiment. Our last two workshop dates have recently passed - reach out if you're interested in scheduling one for your group, wellness space, or organization.
consulting collaboration
I offer consulting and project collaboration around: training and orientation support for people new to organizing, practices for relational team-building and embodied interconnection, understanding collective power and social change through non-cooperation, creating powerful alignment through training and shared learning, and sustainability and wellness that's rooted in a long-term collective vision.
We are experiencing an extraordinary moment of crisis and opening. Now is a time for us to get serious about doing change differently.
Contact me if you want to explore collaboration.
GROUPS & EVENTS
I provide accessible and inclusive yoga classes or other introductory wellness practices to groups working for social change, companies, organizations, small groups, churches, or private events. I enjoy creating simple, repeatable practices that groups can create a felt sense of support and connection. Offer better health and connection to your group and try something new together. Pricing dependent on details.
LET'S TALK!
If you are interested in consulting or booking a personal or group session, contact me and let's discuss how we can best meet your needs.
"Like" my Kate Werning Yoga Facebook page for some practice-meets-community inspiration in your newsfeed, too.